President Joe Biden is at the center of an extremely lucrative 'extortion scheme' between members of his family and foreign actors – including China – charge Republicans.
The entire local government of a small Michigan township was removed by voters this week, in a recall election over their support of a Chinese-affiliated company's plans to build a electric vehicle battery plant.  Tuesday's recall election in Green Charter Township followed backlash over plans announced a year ago for Gotion to open a $2.3 billion EV plant there, which is expected to create 2,350 jobs. Hours after the vote, the town's new leaders wasted no time, changing the locks (left) on the township's main government building, according to NewNation.
The true cost of electric cars to the average American taxpayer has been laid bare by a landmark new study into the eco vehicles.
Mega-Jolt: The Costs And Logistics Of Plugging In EVs Are About To Become Supercharged
– Hydrogen fuel cell vehicles that let you make hydrogen at home from water or organic waste solve all of the problems but Biden won't allow them because they compete with Biden's Big Tech financiers
Biden Energy Loan Czar of Misleading Congress Over Funding to Company 'On Brink of Collapse'
Jigar Shah oversaw $375 million funding to company that halted work this week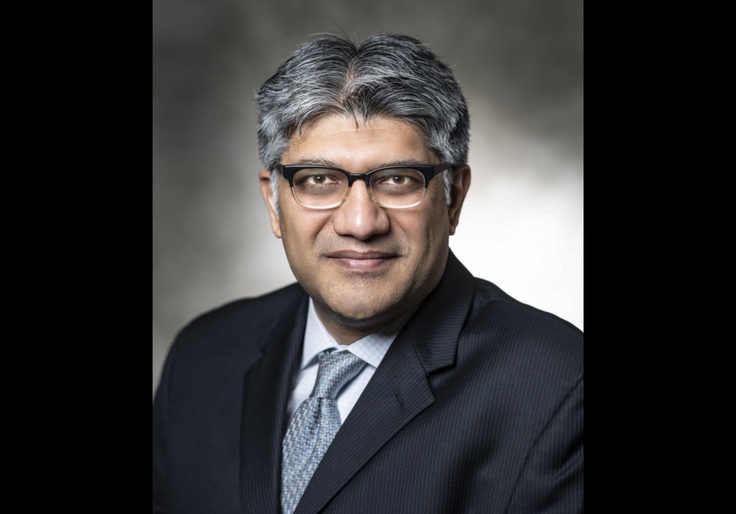 A top Republican senator accused President Joe Biden's energy loan czar Jigar Shah of misleading Congress about Shah's influence over funding decisions, including a $375 million loan to a company that is "on the brink of collapse."
Shah, the director of the Department of Energy's $400 billion Loan Programs Office, told the Senate Committee on Energy and Natural Resources last week that he had "no role to play whatsoever" in deciding which companies received loans from his office.
This contradicts a recent profile of Shah in the Wall Street Journal, which described Shah as "Joe Biden's $400 billion man" and reported that he actively courted specific companies to the loan program, according to Sen. John Barrasso (R., Wyo.), the ranking Republican on the committee.
"Before the committee on October 19, 2023, you made it a point to underplay your involvement and influence in the LPO, suggesting a minimal or sideline role," wrote Barrasso in a letter to Shah on Thursday. "The article clearly indicates that you have been instrumental in the process of giving loans to companies you personally identify."
The letter comes as Shah has come under scrutiny from Congress for his close relationship with the Cleantech Leaders Roundtable, a trade group he founded before joining the Biden administration three years ago. Shah has attended at least 10 paid dinners and events for companies and loan-seekers hosted by Cleantech Leaders since 2022, the Washington Free Beacon reported earlier this month.
Barrasso said he was concerned about a $375 million loan that Shah's office approved to Li-Cycle, a lithium battery company that is facing financial difficulties. Shah persuaded Li-Cycle's CEO to take the federal loan to build a battery facility, despite the executive's uneasiness about the repayment timeline, according to the Wall Street Journal.
Li-Cycle announced this week that it halted construction on the plant due to budgetary issues. The company participated in a paid conference earlier this month co-hosted by Shah's office and Cleantech Leaders Roundtable.
"It is now clear that you personally recruited and facilitated a federally backed loan of $375 million to a company that is on the brink of collapse," wrote Barrasso. "The bad judgment of pushing for a taxpayer back loan to a company with a huge risk profile demonstrates the lack of internal controls in your loan making process."
In congressional testimony last week, Shah downplayed his influence as director of the LPO, a once-small office at the Department of Energy that has become a powerful dispenser of $400 billion in federal energy loans under the Biden administration.
Shah said attendees at his Cleantech Roundtable speaking events—which cost up to $250-a-person to attend—are "not paying to see me. I'm not that important."
Barrasso questioned this claim in his letter.
Barrasso asked Shah to "provide clarity on your role and influence within the LPO" and to explain LPO's loan decision-making process. He also asked Shah to respond to a previous joint letter with House Energy and Commerce Committee Chair Cathy McMorris Rodgers, requesting records on LPO's relationship with Cleantech Leaders by Nov. 8.
Ford has said it will postpone $12billion of investment into EVs because its current generation of electric cars is facing a 'challenging market'.
In a letter to Attorney General Merrick Garland, Grassley said that the sources had been managed by different FBI offices and gave the bureau details of potential crimes by the Bidens.
Auto execs are coming clean: EVs aren't working -Jennifer Granholm lied to America
– She boycotted hot-swap fuel cell cars because she owns stovk in lithium ion batteries and slave labor mines offshore
At earnings this week, several auto execs pulled back on EV targets.
Dealers have been warning of slowing EV demand for months.
"This is a pretty brutal space," Mercedes-Benz's CFO said this week.
With signs of growing inventory and slowing sales, auto industry executives admitted this week that their ambitious electric vehicle plans are in jeopardy, at least in the near term.
Several C-Suite leaders at some of the biggest carmakers voiced fresh unease about the electric car market's growth as concerns over the viability of these vehicles put their multi-billion-dollar electrification strategies at risk.
Among those hand-wringing is GM's Mary Barra, historically one of the automotive industry's most bullish CEOs on the future of electric vehicles. GM has been an early-mover in the electric car market, selling the Chevrolet Bolt for seven years and making bold claims about a fully electric future for the company long before its competitors got on board.
But this week on GM's third-quarter earnings call, Barra and GM struck a more sober tone. The company announced with its quarterly results that it's abandoning its targets to build 100,000 EVs in the second half of this year and another 400,000 by the first six months of 2024. GM doesn't know when it will hit those targets.
"As we get further into the transformation to EV, it's a bit bumpy," she said.
While GM's about-face was somewhat of a surprise to investors, the Detroit car company is not alone in this new view of the EV future. Even Tesla's Elon Musk warned on a recent earnings call that economic concerns would lead to waning vehicle demand, even for the long-time EV market leader.
Meanwhile, Mercedes-Benz — which is having to discount its EVs by several thousand dollars just to get them in customers' hands — isn't mincing words about the state of the EV market.
"This is a pretty brutal space," CFO Harald Wilhelm said on an analyst call. "I can hardly imagine the current status quo is fully sustainable for everybody."
EVs are getting harder to sell
But Mercedes isn't the only one; almost all current EV product is going for under sticker price these days, and on top of that, some EVs are seeing manufacturer's incentives of nearly 10%.
That's as inventory builds up at dealerships, much to the chagrin of dealers. While car buyers are in luck if they're looking for a deal on a plug-in vehicle, executives are finding even significant markdowns and discounts aren't enough. These cars are taking dealers longer to sell compared with their gas counterparts as the next wave of buyers focus on cost, infrastructure challenges, and lifestyle barriers to adopting.
Just a few months after dealers started coming forward to warn of slowing EV demand, manufacturers appear to be catching up to that reality. Ford was the first to fold, after dealers started turning away Mach-E allocations. In July, the company extended its self-imposed deadline to hit annual electric vehicle production of 600,000 by a year, and abandoned a 2026 target to build 2 million EVs.
In scrapping plans with GM to co-develop sub-$30,000 EVs, Honda CEO Toshihiro Mibe said the shifting EV environment was difficult to gauge.
"After studying this for a year, we decided that this would be difficult as a business, so at the moment we are ending development of an affordable EV," Mibe said in an interview with Bloomberg this week.
For some, this pullback is no surprise.
"People are finally seeing reality," Toyota Motor Chairman Akio Toyoda said at the Japan Mobility Show, the Wall Street Journal reported. Toyoda has long been skeptical of his peers' pure-electric blueprints.
– Lithium ion batteries are a failed technology:
By John Murawski, RealClearInvestigations
U.S. Energy Secretary Jennifer Granholm gave Americans an unintended glimpse of the future during her road trip this summer touting the wonders of electric vehicles. Far from spotlighting the promise of EVs, her public relations misadventure in Georgia involved one of her staff in a gasoline-powered vehicle blocking off a coveted charger in advance of her arrival, leading to frayed tempers and a local EV owner calling the cops. It was an illustration of the challenges drivers could face as governments push the public to embrace plug-in vehicles.
Hyped as technological marvels, EVs are boobytrapped with a host of inconveniences and tradeoffs. By now many people have heard about range anxiety, exploding lithium-ion batteries, and the environmental destruction caused by global mining for battery minerals.
But another wave of challenges is in the offing as the federal government and state officials pump in billions of dollars to build out a massive national infrastructure of charging stations to power the EVs.
The sheer scale of a charging infrastructure means recruiting retailers and businesses to install and maintain chargers that are expected to lose money in the near future, with some likely to be written off as economic losses.
In California, which is slated to ban sales of new gasoline-powered cars in just 12 years, government estimates indicate the state may need to install at least 20 electric chargers for every gas pump now in service to create a reliable, seamless network.
Massive public subsidies will be a crucial part of this effort because private industry is not willing to take the financial risks of betting on an uncertain future. Government subsidies mean complying with recordkeeping and reporting mandates and making sure chargers are online 97% of the time, while bearing the financial risk of vandalism, mechanical malfunctions, daily fluctuations in electricity pricing, and cashflow unpredictability.
A "net zero" society inherently favors the haves over the have-nots. Renters and low-income families aren't as likely to own private chargers, and electricity purchased from public chargers can cost five to 10 times as much as charging privately in a garage at home. To avoid penalizing the little guy,federal EV mandates require that 40% of benefits pay for public chargers in disadvantaged areas, while California requires that at least half go to such "equity" communities, where relatively few people currently drive EVs.
The rapid transition from a reliable legacy energy infrastructure that's more than a century old to emerging technologies in just a few decades will require the buy-in of virtually every American, including relearning driving habits and adopting charging patterns that right now constitute the leisurely prerogative of early adopters and trend-setters.
"We need to make sure the infrastructure is overbuilt, oversupplied and over-capacity so that nobody as a driver gets stranded," said John Eichberger, executive director of the Transportation Energy Institute, a nonprofit research organization. "When you point out the challenges to a believer or a staunch advocate, well now you're just being negative, you're just trying to impede progress."
Public Stations

Advanced Filters
Legend
Biodiesel
CNG
Electric
Ethanol
Hydrogen
LNG
Propane
Renewable Diesel
Above, the Energy Department's alt-fuel station locator covers the map. Yet that's not nearly enough.
The energy secretary's imbroglio this summer encapsulates the logistical, financial and social challenges that get glossed over in a bid to win public support for creating a carbon-neutral society that could not happen without massive government underwriting. It's a familiar pattern of selling complicated policies as simple fixes, where the cultural gatekeepers misrepresent EVs as a "net zero" technology, lowball the total land area needed to build out solar and wind farms, and make it difficult if not impossible for critics to question the apocalyptic assumptions and dystopian predictions of climate action advocates.
To curb greenhouse gas emissions, California, New Jersey, New York, Massachusetts, Maryland, and other states have outlawed the sale of new gasoline cars starting in 2035, and similar EV mandates have been adopted by nearly 60 countries. The Biden administration is spending $7.5 billion on 500,000 EV charging ports as part of the 2021 Infrastructure Investment and Jobs Act to boost EV sales targets to 50% of all new vehicle purchases by 2030.
EV sales are creeping up, but nowhere near the ambitious targets set by the policy experts, accounting for under 8% of new car sales in the third quarter, and rising to nearly 10% in September. California is at the vanguard of the nation's EV transition, with more than 1 million electric vehicles among the state's 31-million-plus registered vehicles, and EVs accounting for about 25% of new car sales in the second quarter.
California's forecasts, investments, and challenges show the EV transition in a fuller light. To date, the state has committed at least $14 billion for EV infrastructure development and clean transportation, the money coming mostly from taxpayers. Other contributors include that state's electric utilities, the National Electric Vehicle Infrastructure program, as well as the state's share of the $14.7 billion settlement with Volkswagen over the Dieselgate emissions cheating scandal.
"With so much money swishing around, especially government subsidy monies, why would anyone really want to sit back and say, 'hold on a minute'" said Robert Charette, President of the ITABHI Corporation, a management consulting firm based in Spotsylvania, Va., who writes about EV charging challenges. "The EV transition party is just starting, and no one wants the punchbowl to be taken away anytime soon."
At some point, EV experts promise, the kinks will get worked out, and EVs will become as convenient as smartphones. But at the present, the EV industry has a classic chicken-and-egg problem on its hands. The current demand for EV charging does not economically justify rapidly expanding the nation's charging infrastructure, but without an expanded charging infrastructure in place, most people won't buy EVs for fear of being stranded.
Despite California's massive infrastructure investment, now totaling nearly 94,000 public chargers, the state has fallen behind its goal of 250,000 public chargers by 2025 – and potentially 10 times that number by 2035, when the ban on new gasoline-powered cars takes effect.
Transition on a Massive Scale
The sweeping societal transition decreed by government fiat puts the onus on government officials to finance the buildout of a charging infrastructure as reliable as a utility service.
"Rarely has a government, at least the U.S. government, banned specific products or behaviors that are so widely used or undertaken," the conservative Manhattan Institute said in a recent EV report. The report points out that EVs are unlike other emerging technologies that people buy willingly: More than a century ago, "to encourage adoption of the newly invented gasoline-powered cars, governments didn't have to ban horses."
The scale of the transition is so immense and involves such uncharted waters that there's no consensus on the amount of public chargers that will be needed.
According to a California Energy Commission assessment, California will need more than 2.4 million public chargers to accommodate about 15.5 million electric cars, trucks, and buses by 2035. That breaks down to 2.11 million chargers (including 83,000 fast chargers) to support 15.2 million electric cars, as well as 256,000 depot chargers and 8,500 public chargers for 377,000 trucks and buses.
The 2.4 million chargers would serve only half the registered vehicles in the state. Many more will be necessary to complete the second half of the transition, from 15.5 million EVs to more than 31 million EVs by mid-century.
Those chargers will have to be installed at curbsides, parking lots, parking decks, grocery stores, restaurants, convenience stores, big box stores, office buildings, strip malls, shopping centers, movie theaters, and a host of other locations so that drivers always have ready access to plug-in.
By comparison, California now has about 11,000 gas stations, convenience stores, and other businesses that sell gasoline, which roughly converts to about 110,000 individual gas nozzles, according to an estimate by Jeff Lenard, vice president of Strategic Industry Initiatives at the National Association of Convenience Stores. That means the transition from fossil fuels to electrons will require California to install at least 20 EV charging ports for every gas nozzle by 2035.
Not all chargers are equal, so the new EV infrastructure will require significant changes in driving habits. While so-called fast chargers can bring a battery to 80% of capacity in under an hour, most of the new public chargers will be cheaper, Level 2 technology, which provides between 5 miles and 60 miles of range for each hour of charging, and isn't practical for charging up quickly on a road trip.
What's more, some of these Level 2 chargers will be "shared private" chargers, meaning that they are available at workplaces and housing complexes, and limited to employees, tenants, and visitors. Today, for example, more than half of California's 94,000 chargers are "shared private." As a result, many Americans will likely have to coordinate other activities with publicly charging their plug-in cars, such as shopping or eating out, which becomes more involved than a quick stop at the pump to fill it up.
(The state doesn't keep track of the estimated hundreds of thousands of private chargers that are typically housed in someone's garage and operate at 120 volts to provide between 3 miles and 5 miles of range for every hour of overnight charging.)
A High-Risk, Low-Margin Business
For the foreseeable future, chargers are expected to lose money until there are enough EVs on the road to justify the investment.
The cost of building a fast-charging station with four or more charging ports can range from several hundred thousand dollars to more than $1 million, depending on the cost of labor, trenching, and power grid upgrades.
Unlike gas prices, which are relatively stable, electricity prices vary during the day, so that fast chargers are subject to complicated peak demand price fluctuations and unpredictable monthly "demand charges" for the highest level of electricity needed from the local power company. Charging companies, utility regulators, and power companies around the country are trying out various solutions to help charging companies predict their costs in advance, such as variable pricing for customers, so they can manage their risk and set prices accordingly. Future strategies could include on-site battery backup and storage, combined with solar power generation, to shift load and even out demand during the day.
Electric utilities and charging companies are not always allied. Private charging companies sometimes refuse to compete directly against regulated utilities that have guaranteed profit. Last year, in a move to encourage charging companies to invest in the state, the California Public Utilities Commission barred the state's utilities from participating a statewide five-year, $1 billion EV charging rebate program.
Wyoming officials commissioned consultants to assess the financial viability of chargers in their state, and the consultants said that seven remote sites would be used so infrequently they would lose from $285,000 to $372,000 per site over five years. EV industry analyst Loren McDonald, who is CEO of the consulting firm EVAdoption, wrote an analysis concluding that remote highway sites in states such as Wyoming, North Dakota, South Dakota, Montana, Idaho, and others are not likely to break even for at least five years and possibly 10 years, even with 80% of the costs covered by federal subsidies.
McDonald and Charette both said this calculus is not limited to sparsely populated states, but also applies to "charging deserts" in larger states with large urban areas.
"I think it isn't just an isolated issue but a larger national problem that is not being fully acknowledged," Charette said. "Once outside the major travel corridors and urban/suburban areas, independent EV charging stations are not going to be economically viable for quite some time."
California officials say that chargers operating at convenience stores and other retailers will have to depend on selling other amenities to make money, basically operating as loss-leaders. A 2022 report from the California Energy Commission notes: "Revenue from electricity sales alone is often not enough today for chargers to be profitable, especially for stations with lower utilization."
The California Energy Commission describes other potential risks, such as state-subsidized, money-losing chargers being decommissioned.
"It is also a risk that chargers are not operated beyond the required term of the agreement if utilization is not high enough," the report advises. "These risks are higher in areas with lower population density and travel demand."
In response to questions from RealClearInvestigations, the California Energy Commission said by email that not every charger has to be profitable in order to have a profitable network.
"In addition, profitability of charging in and of itself may not be the primary goal of an installation," the agency said. "For example, charging installed at a workplace, retail establishment, or apartment or condo building may be part of an attractive package of benefits and to drive customers to shopping centers and restaurants or local residents to parks."
Among the major charging companies, Electrify America does not publicly report its finances, but EVgo and ChargePoint have consistently reported operating losses and negative cashflows since their founding in 2010 and 2007, respectively, according to financial disclosures filed with the Securities and Exchange Commission.
"This partly fuels my hunch on why station operators have historically been slow to repair non-working stations," blogged Chris Kaiser, who leads the EV charging practice for Sona Energy Solutions, a consulting and contracting firm. "If they don't make money on station operations they are better off having a broke station!"
Undependable, Unavailable
Reliability remains a persistent problem, one that will shadow the industry as chargers are built out in remote areas, low-income areas, and other out-of-the-way places.
Tesla's proprietary charging network, which has operated as a walled garden for Tesla owners, is the notable exception, consistently yielding high satisfaction scores. Tesla's proprietary super chargers, which number 21,789 ports at 1,968 locations nationwide, are being opened up to non-Tesla owners around the country as the charger industry inches toward standardization. Currently different cars use different apps and networks, creating a replay of the VHS/BetaMax problem.
The federal National Electric Vehicle Infrastructure program, approved as part of the Infrastructure Investment and Jobs Act, requires federally funded chargers to operate at a 97% reliability standard for at least five years. And California's state-funded chargers would have to operate at the same standard for six years.
As a stand-alone number, 97% sounds near-perfect, until one reads the small print. Downtime doesn't count if the malfunction is caused by vandalism, natural disasters, power outages, scheduled maintenance or limited hours of operation. Downtime begins when a driver or someone else reports the nonoperational status, not when the charger breaks down. And it's not clear what the consequence would be for failing to meet the standard, as there is no penalty, likely because imposing additional costs would only increase risks and deter private investment.
Reviewing the public documents on EV chargers evokes memories of neglected and abused public payphones that stood exposed to harsh weather conditions and didn't produce a dial tone. According to a California Energy Commission report issued in September: "EV charging stations are typically uncovered and unprotected from the elements. Connectors can be bent or run over by vehicles. Cables can be cut as acts of vandalism or stolen for copper. EV charging stations frequently incorporate screens that are necessary for operation, but screens can fade in sunlight, break, or be smashed."
There's a huge perception gap on this issue. When EV service providers were surveyed about reliability, they said their equipment works 95%-98% of the time. "The data from the two surveys suggest there may be a disconnect between what drivers are experiencing and what the EVSPs are reporting," the CARB report drolly stated.
What drivers are experiencing has been abundantly documented. The analytics firm J.D. Power said this year that 20% of all EV drivers reported visiting a charger that did not or could not charge because it wasn't working or there were long lines. The dissatisfaction rates ranged from 12% in the Cleveland-Akron-Canton area to 35% in South Florida. The firm said the trend is moving in the wrong direction: As more people buy EVs, "overall satisfaction continues to decline."
A University of California, Berkeley, study last year found similar results: only 72.5% of chargers in the Bay Area were functional. A newspaper columnist in California described the charging experience as miserable. "The misery was meted out in several ways," he documented. "Charging stations were hard to find. Maps that locate stations were not reliable. Paying for a charge with a credit card often proved troublesome, sometimes impossible. Worst of all, way too many chargers were broken or otherwise out of order."
He warned of a public backlash against the state's mandate banning the sale of non-electric cars in 2035 if the situation doesn't improve.
This year, an exasperated Los Angeles Times columnist declared she's ready to trade in her EV because charging is such a hassle. She wrote that chargers are sometimes blocked by cars that aren't charging, exposed to blistering sunlight, charging at lower levels than advertised, or "it may shut off mid-charge with no warning or reason."
The frustration seems to have no expiration date. As Jonathan Levy, EVgo chief commercial officer, told the New York Times last year: "Where there's a screen, there's a baseball bat."